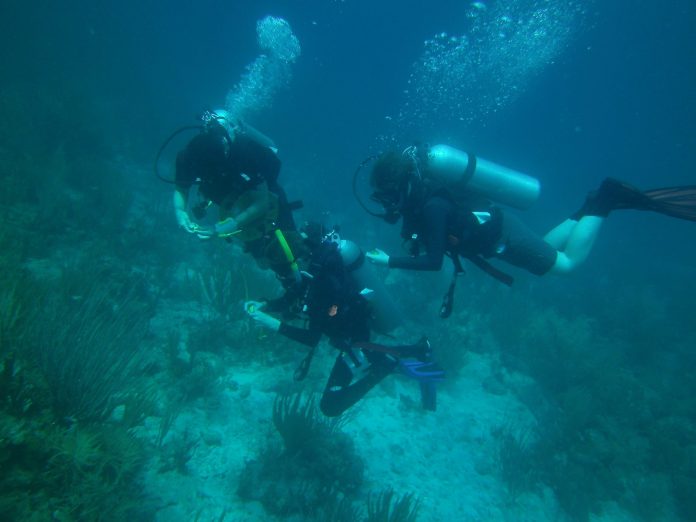 Synopsis
Once again I headed to the same location near Ginger Island. This time, my case study group and I agreed to retreive different information about the less healthy coral because we thought yesterday's data may have been wrong due to the fact that there were traces of healthier coral surrounding the specimen. After we had lunch, all the cabins gathered by the beach to have fun partaking in the legendary BVI "Beach Games," in which my team, the Limetree Cabin, tied second place with the Gardenia Cabin.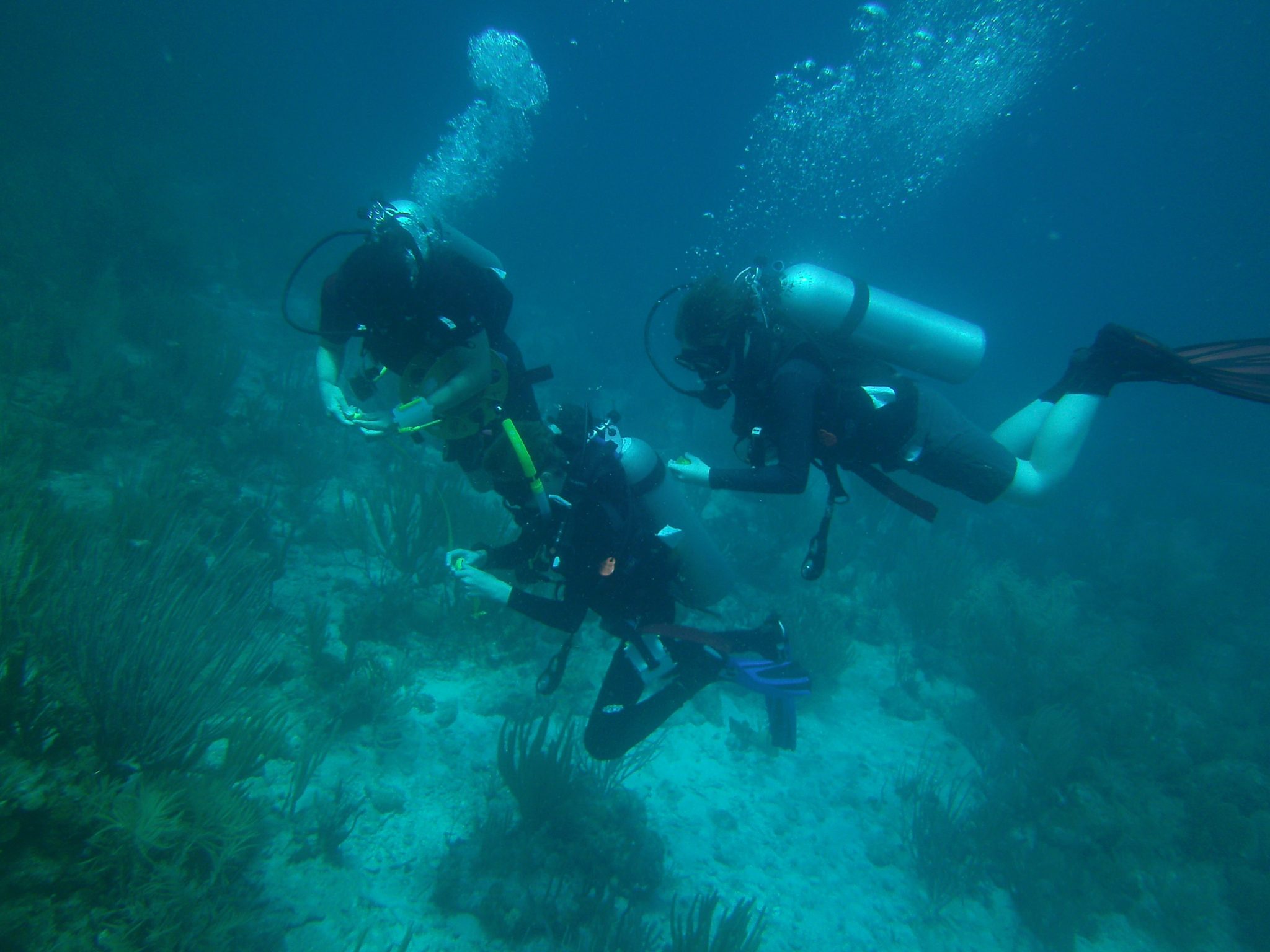 Discoveries
The most interesting discovery I made during my first dive at the George Dog Island was of a golden tailed murray eel. While snorkeling at night, I also encountered rare sea life like a few squid, octopi, lobsters, needlefish, and sea urchins.
Looking forward for…
I am looking forward for tomorrow's turtle tagging, even though it may seem impossible to catch a turtle–or to even find one! Thanks to Jesuit College Preparatory's collaboration with the government, we are able to legally catch and tag turtles as means of preservation.
Favorites
My favorite part of today were the "Beach Games" because I really liked how the games improved my relationship with my peers through teamwork. One of the games, "Bury Your Buddy," was one of my favorite because my team was the first to take initiative to carry sand on our shirts, which also made us win.