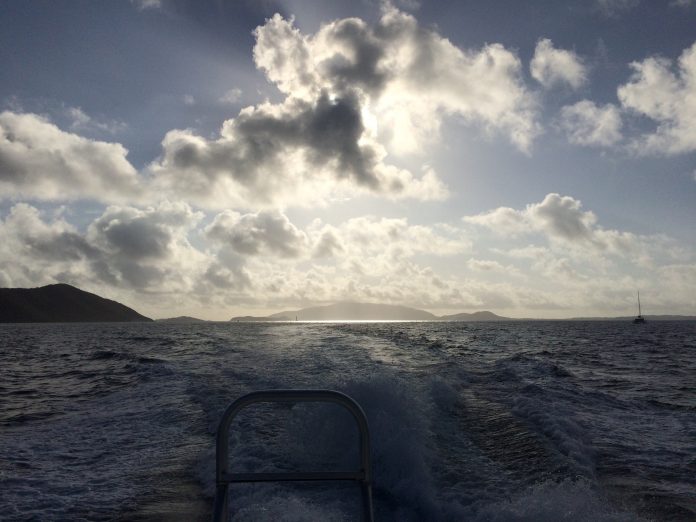 It's finally here. The last day of living in paradise. Half of me feels kinda happy because I get to see my family and friends, and the other half feels sad that I'm leaving this heaven. Instead of waking up at seven, I would be getting up at seven fifteen in order to help my cabin set up breakfast for the whole Jesuit Marine Biology group. Casey and one of her employees, Andrea, came over to my cabin for giant donuts because today is trash clean up day. The giant donuts tasted phenomenal.
After breakfast, we piled up into a taxi to pickup trash at a nearby beach. When we were in proximity of the trashed beach, everyone on the taxi commented on the gross smell. We met Casey, Andrea, Jeff, and Becca at the beach. They gave us the rundown on the terrible conditions that people must live in, like the residential areas next to the trashy beach. They said this is one of the reasons why we must clean up the beach to make better living conditions for people and animals alike. During the trash pick up, I was thinking about how much good I was doing even though it was hot. Acknowledging the benefits helped me work harder during this act of community service.
The whole Jesuit marine biology group left the trash pickup after working hard for two hours and the beach looked ten times more clean than it was before. We arrived back at Guava Berry to start packing for our return flight home. Golab would came around a hour later after packing to make sure we indeed packed. After Golab checked my luggage, I went down to the office to pay what I bought throughout the whole week while staying at Guava Berry.
After paying my debt, some of the Jesuit boys and I went to the beach because every time we swam in the water we had fins on and there obviously aren't any beaches in Dallas. I loved going to the beach today. The view from the beach is like no other and the sand is just so soft. The only thing I didn't like about going to the beach was I got stung by fire coral. I was army crawling onto a rock until I felt a very sharp sting on my left arm and then I looked at the spot where my left arm was and all I saw was orange. It hurt a lot for maybe a minute then it stopped but overall, it wasn't too bad.
After the beach, we took showers and dressed into khaki shorts and collar shorts for the final dinner with the Dive BVI crew. Dinner was at this dock with two stories. We ate dinner on the second story, and we had the perfect view of the sun setting on the islands from far away. The last dinner was delicious. The fish, ribs, and chicken were amazing. After we ate, students were grabbing bread and throwing it into the water, which attracted a lot of tarpin. The tarpin were very big. Some of them were five feet long. Then Casey played a video that showed pictures and small clips of what we did throughout the week. Everyone loved the video and we were very thankful that Casey made that video for us. Then we had a short period of time to thank Casey and the staff for every single small thing that they have done for us.
After this great week, I would like to thank Casey for working tirelessly for us to have a fun and educational trip. I would also like to thank Becca for putting up with my project group especially during our night snorkel. I thank the entire Dive BVI staff for helping us learn and keep us safe. I also thank Doc and Golab for keeping us safe and teaching me so much about the battle for the preservation of our earth's marine ecosystem. This blog can't express how truly thankful I am for all the people who have made this fantastic trip possible. I've learned from this trip that it's part of life to do things that are out of your comfort zone. I've also learned that there is so much more to life than YouTube or playing video games. I now know that my time here on earth is limited, so I shouldn't waste a single second.