Last night I set an alarm on my phone for 7, but at 6:59, a chicken sitting right outside my shutters started shrieking and woke me up before my alarms could. I got up, took a shower, and got ready to go to Olde Yarde for orientation. We took a taxi over to breakfast and got a rundown of what to expect for the week. One of the topics covered was Turtle Tagging, which is what we're doing tomorrow. During orientation our instructors (Casey, Jeff, Laura, and Brian) split us up into two groups – Sea Monkeys and Sea Dragons. I'm on sea monkeys with Sean, Tucker, Andrew, Chris W, Chris L, Alex, Dylan, and Buck. We went out to the middle of a few islands near Beef Island and Virgin Gorda. We went in our two story boat, and went to a section of sea that was 35 ft deep. We got hydrated and put our gear on, and took a big step into the water. We made a free descent down 35 ft to a patch with no coral, did some tests to check our abilities underwater such as the snorkel clearing technique, and floating, and then we started to tour. Jeff took my group (me, Sean, Chris W, Buck) around while carrying a spear gun. Along the way we saw many species of fish, such as French Angelfish, Trumpetfish, and endangered species of grouper. The most interesting part of the dive was when our instructor Jeff found a group of four Lionfish (an invasive species that harms coral reefs) and speared and killed two of them. After touring some more, we found several more Lionfish, and killed them. In total we killed 8 Lionfish, whereas Sea Dragon only killed 3. After the dive, we went back to the marina and dissected 3 Lionfish that Sea Dragon had captured. After the dissection, we took a taxi back to our huts and got dressed for dinner. I finished getting ready early, and went to hang out with Sean and Alex at their hut and then went to play frisbee. We played frisbee for 45 minutes or so before walking down to Mad Dogs', a local restaurant where we had pizza, and rootbeer floats ($5 each ಠ_ಠ ). We watched 2 presentations on global warming and invasive species, and then walked home. We grabbed our iPads and went to upload these blogs. And here we are. Pow.
All photos accredited to Alex Curry and his underwater camera.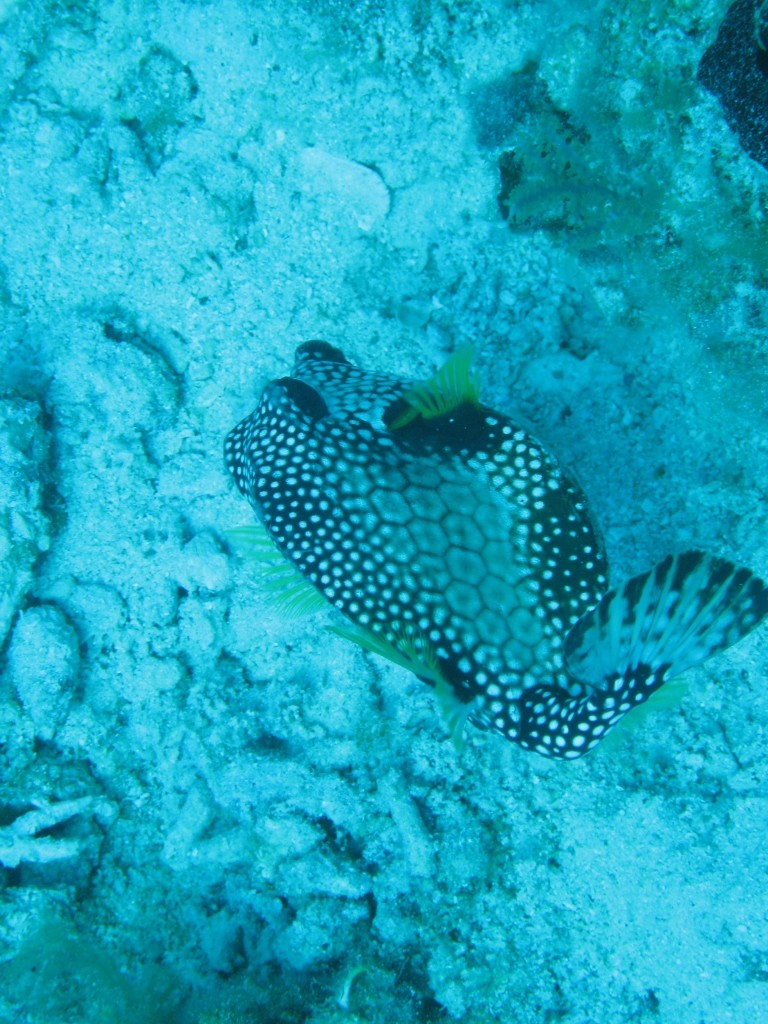 Brian and I sitting while watching kids play Cornhole.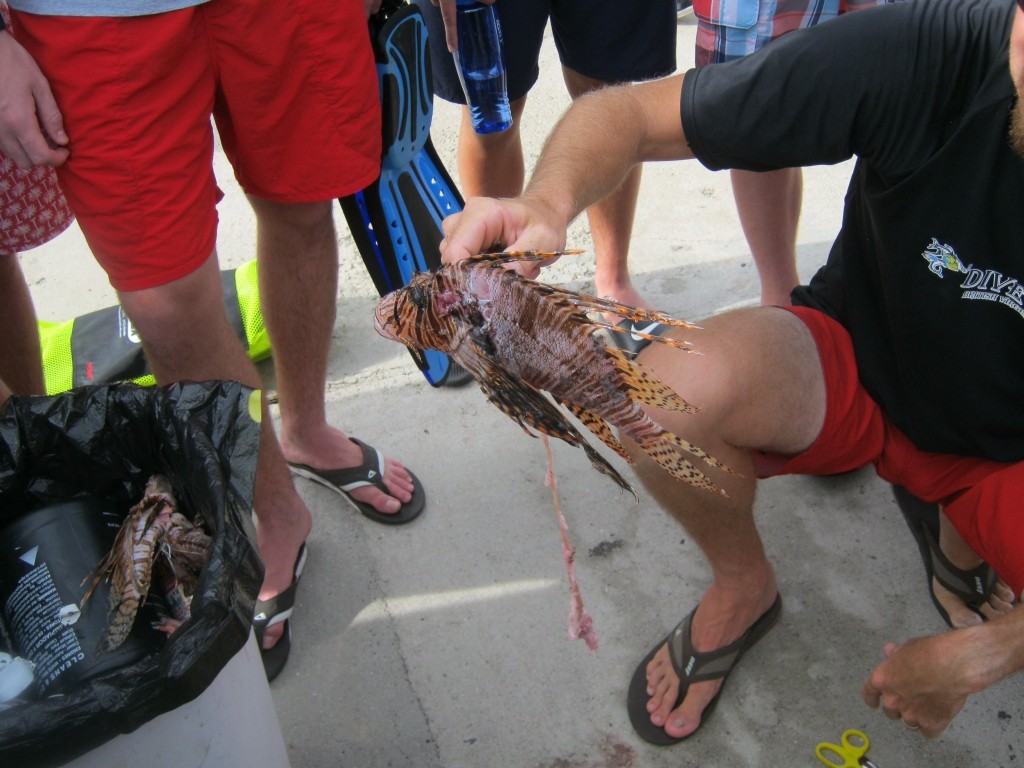 Lionfish dissection